Crosslinking Agent

Vulcanizing Agent

Flame Retardant

Synergistic agent

Pharmaceutical intermediate

Foaming Agent

Essences and Spices

Mixed Feed Additives
Your position: Home - Brands / Product info - Mixed Feed Additives
N-Carbamylglutamate +monosodium glutamate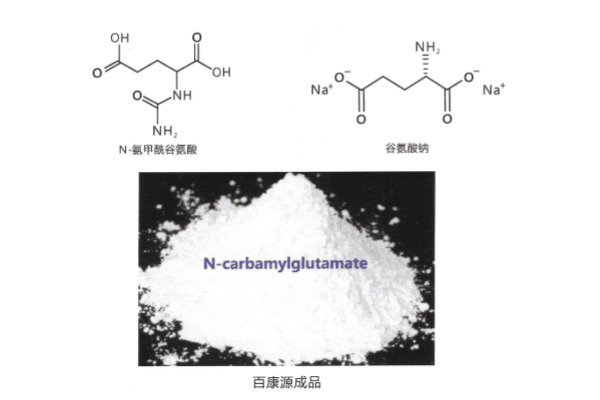 BKH38
Trade name: mixed feed additives,
N-Carbamylglutamate +monosodium glutamate
Properties: white powder crystal, dissolve in water, slightly dissolve in organic
solvents
Composition: N-Carbamylglutamate, monosodium glutamate
Guarantee Value of the Product Composition Analysis
| | |
| --- | --- |
| Item | Index |
| N-Carbamylglutamate, % | ≥80.0 |
| monosodium glutamate % | ≥5.0 |
| Moisture % | ≤1.5 |
| Arsenic mg/kg | ≤2.0 |
| Lead mg/kg | ≤5.0 |
| Mercury mg/kg | ≤0.1 |
| Cadmium mg/kg | ≤0.5 |
Mechanism of action
Instead of adding arginine, BKH38 can promote its endogenous synthetics which helps to raise animal's litter size and birth weight. It can not only enhance the quality of semen in male animal, but also promote young animal's growth and development. As for the weaned piglet, by repairing its intestinal injury, BKH38 can alleviate incidence of diarrhea so as to increase the rate of survival and the growth properties. On one hand, NCG has showed the significant positive effects on gestating sow, lactating sow, suckling piglet and weaned piglet. It also does pretty well in both increasing the lactating sow's weight of litter and the annual parity and decreasing the incidence and culling rate of the endometritis. On the other hand, Monosodium glutamate is used to keep the feed fresh. It plays an important role in both improving the animal's immune health level and reducing its stress response.
Usage and dosage:
1. object: gestating sow, suckling piglet
2. usage: via water or mixed with feed
3.recommended dosage:
for female animals: add 200-300g/ton in lactating diet
for young animals: 500-800g/ton
Caution:
Mix it well.
Seal the bag after opening
Storage conditions and methods:
It should be stored in a dry and ventilated warehouse.
Shelf time: 18 months
Net weight: 20kg
Date of production: printed on the seal